I have not received my invoice for the rent
1 – The email may have been placed in your SPAM folder. Check your SPAM folder for the email sent using the "from adress" : [email protected]. You can then access you invoice by folowing the link included in the email.
2 – If you have a Transphere account, log into the portal using your username / password : https://main-transphere.acceo.com/ You can then acess all your invoices using the INVOICE PORTAL menu

3 – You can also access the plateforme using the link in you invoice email. If you have a preauhorized paiement agreement, you can look up the email with subject line "ACCEO Transphere – Preauthorized payments agreement accepted" and use the link to access you agreement. You can then acess all your invoices under the 'INVOICE PORTAL' menu :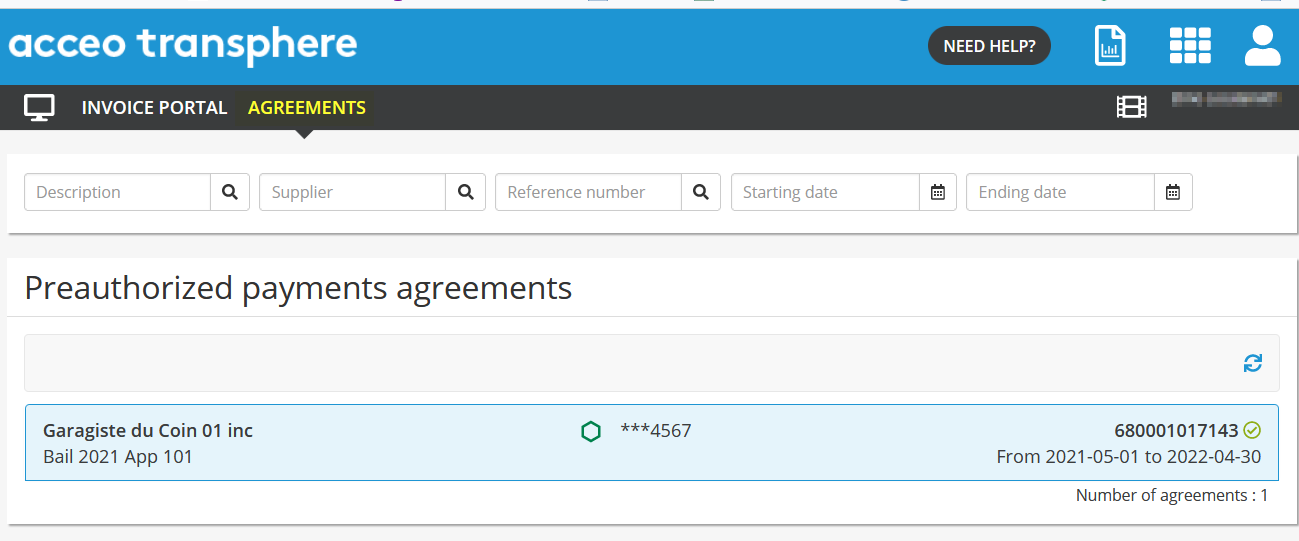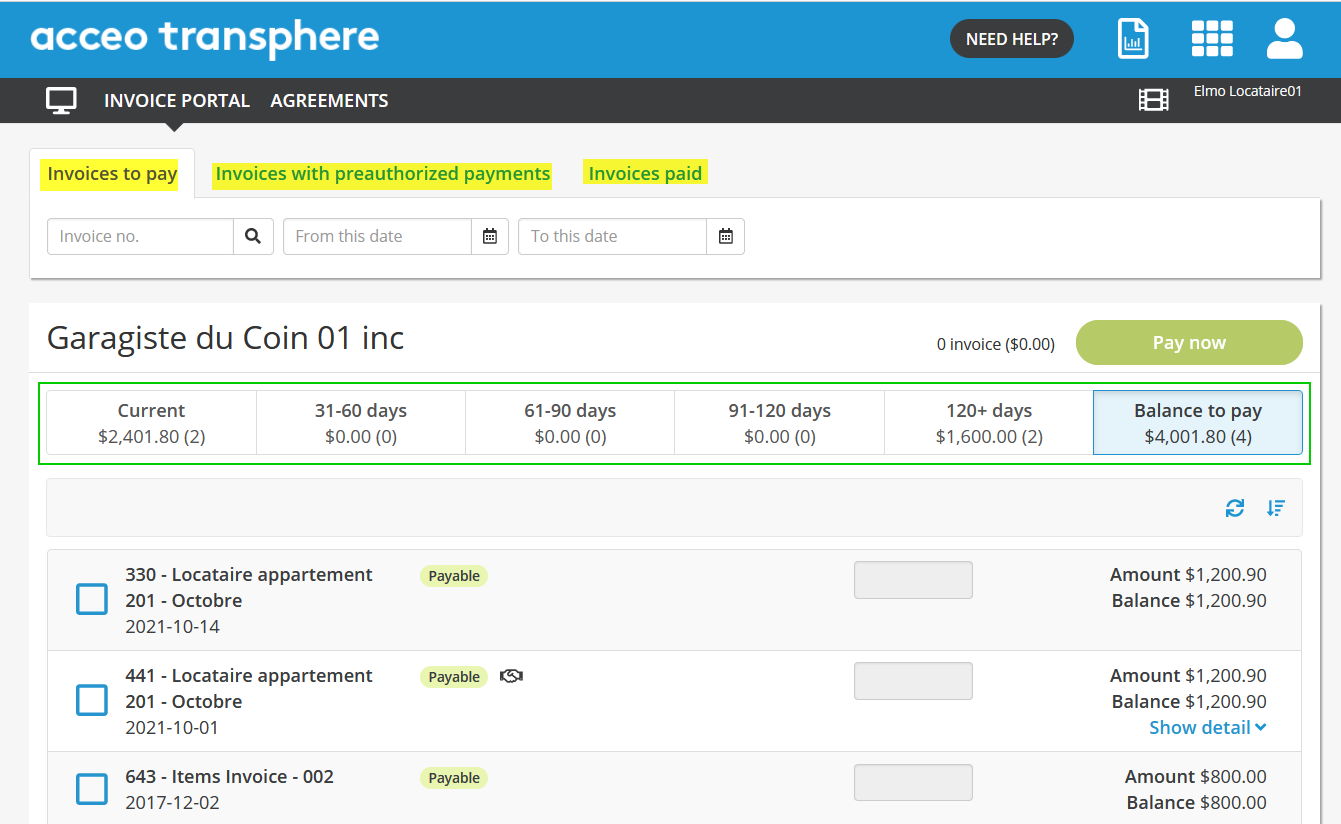 If you have not been able to access your invoice using any of these steps, then you must contact your property management company in order to have them resend the invoice to you email adress. Please use the form at the end of this page.